Welcome
JL Peridot writes love letters to the future from her home beneath the southern skies. Her latest novelette, O, swear not by the moon, is a romantic sci-fi tale, featuring virtual realism and a neurally entangled love that crosses the boundary between worlds. You can find it in the Star Crossed anthology from Fedowar Press.
When not writing, JL nerds out over cryptic crosswords, calisthenics, and mechanical keyboards—all while dreaming of cyberpunk cityscapes and retrofuture romance. She also tweets, grams, and emails her personal mailing list.
News
About Henry — out now!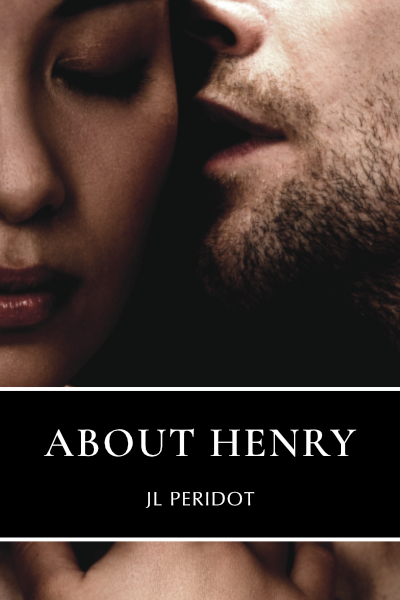 About Henry: A Novella collates my contemporary erotica short stories About Henry and About Her. This is the story of CapriLuxe Perth staffer Julie Ho, and what happened when she encountered the hotel's rich American guest, Henry Aston.
Here's a little excerpt:
The following morning, I tended the cabana. He was there, alone. Fresh from the pool, he came to order a drink. I tried not to be so obvious. He was fit for a guy who looked much older. Crazy fit, like someone had glued individually shrink-wrapped muscles on all the right places.

He hadn't shaved yet. That salt-and-pepper beard made his shapely chest and washboard abs look all the more enticing. I go crazy for a tight set of obliques. His voice was gravelly, like he'd just woken up. He asked for a negroni with two slices of orange. Mate, you can have whatever you want. Even a breakfast cocktail.
Content warnings: Sex, profanity, ethical non-monogamy.
Books
Alliance Worlds
Other Fiction
Short Works
Anthologies & Publications
About JL
JL Peridot, sometimes credited as "J.L. Peridot", is a pronoun-flexible Southeast Asian nerd raised by tiger parents, sweet-smelling books, and a love-hate relationship with words. After her dad showed her how to use WordPerfect 4.2, she began a gruelling descent down the writing rabbit hole.
The first story she ever completed was a four-page police procedural handed in as a Year 10 English assignment. She gave up writing shortly after to study computer science. Then a little over a decade later, she cracked the shits with her tech career and now writes speculative, steamy and romantic stories about people finding themselves as they answer the call of love.
She currently resides in Boorloo (aka. Perth) on Whadjuk Noongar country.
Dot Club
A word on privacy: I collect only your email address for the purpose of sending you personal updates, book news, interesting finds, and sometimes a microstory for your reading pleasure. This is a "double opt-in" mailing list, which you can unsubscribe from at any time.
Acknowledgements
Thank you so much to my wonderful partner for making this website possible. Thank you to my publishers, editors, test readers, designers, collaborators, reviewers and subscribers for believing in my work. And thank you, dear reader, for supporting me on this journey.