Chasing Sisyphus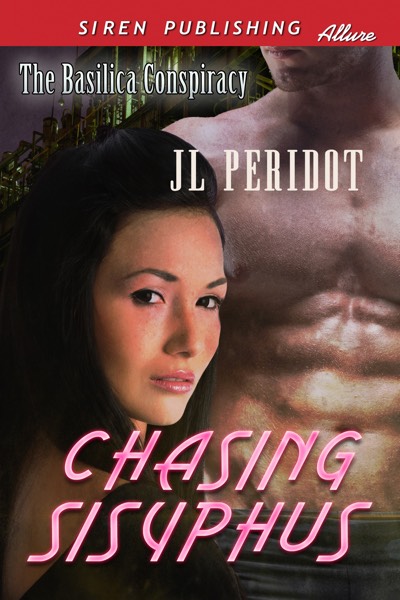 Romance novella
92 pages
Published by Siren-Bookstrand
Bounty hunter Adria Yuan is hot on the trail of her final hit: a notorious hacker wanted by the city's elite. With the reward, she can pay for her brother's surgery and finally get out of Basilica City. Trouble is, her line of work's not exactly legal, and she's barely staying ahead of the cops who want her target, too.
Detective Rhys Carver may be a little unorthodox, but he's a good cop. Born and bred in Basilica, he does his part to keep his city clean. As clean as it gets, at least. And with Adria suddenly in his sights, it's going to take more than falling in love for him to let her go.
As the pair close in on their mark, they are unwittingly drawn into a high profile conspiracy that could thrust the whole of Basilica into chaos. Can Adria and Rhys set aside their differences, and their desires, to save the only home they know?
Cover art by Harris Channing
Find this book
Currently unavailable.
Excerpt
He couldn't make out her face, but he sure noticed her tight silhouette as she walked by the Nova Legion statue. She seemed a little upmarket for the scene and, come to think of it, he didn't remember seeing her leave. She was probably still there, waiting under the streetlamp like a femme fatale in those movies Keats kept on mute at his desk on a tiny TV.
Somewhere nearby, a door shut. At any other time, it would have been another pip of noise in a filthy district. But it was too quiet around here. Too few people to make a sound like that seem normal. Anywhere else, it would be the sound you shut out. Here, to Rhys, it was a dog whistle.
"Keats, I heard something," he said. "Gonna go check it out."